Need to refresh your look or learn some basics? We're here to create your makeover dreams! Learn which products and colours you need and learn how to use them! Makeup skills are great to have to navigate everything from dating to the professional world.

PRIVATE MAKEUP CLASSES
One on one $150/hour
Groups of two $125/hour per person
Group of 4+ is a flat rate of $600 including a bottle of champagne and travel to your location. 3 Hours.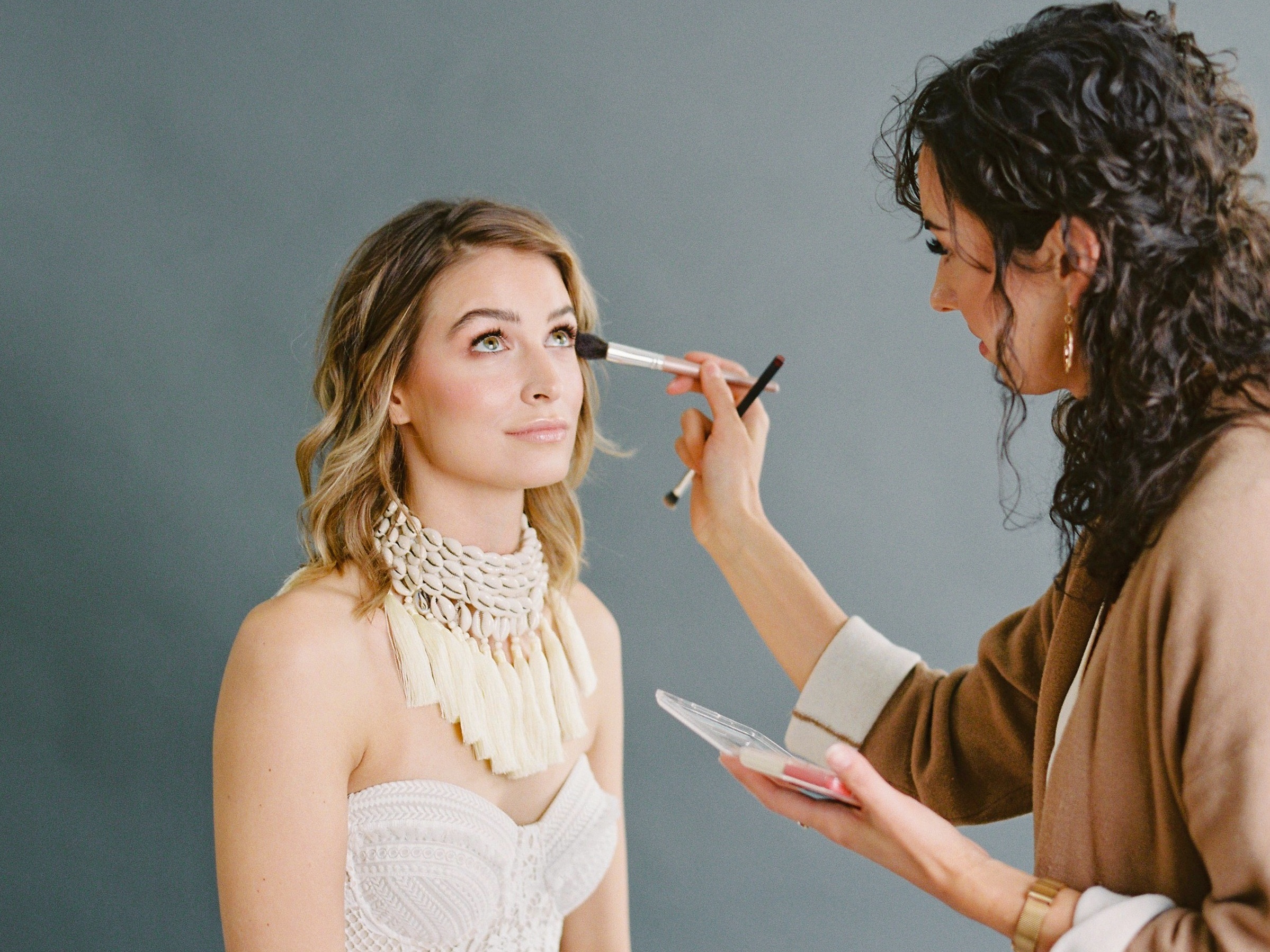 Want to become a Makeup Artist or increase your clientele? We offer a range of classes custom designed for you
25 Hour Business of Makeup Basics (Beginner) $2500
15 Hour Build your Business (Already started) $1500
50 Hour Become a Success (Anyone) $4500
BUSINESS OF MAKEUP BASICS
• Professional Makeup; what's the difference?
• Different Ethnicities and their Wedding customs
• Boudoir Makeup Application
• Wedding Makeup Application
• Product Knowledge - build your information base!
• Makeup for photos; what you need to know
• False Lash application
• Skincare Knowledge and application technique
• How to build a business
•Let's build your brand?
• Start building your portfolio! Leave the class with a professional photoshoot to get you started.
• Set etiquette
• Contracts and other documents you need to build your business
25 Hours. $2500. Get started on building your dream!
elizabeth@Blushedbeaute.com
6 month apprenticeship that will take you and your business to a whole different level.
Please book a consult to see if this is a good fit for you. $4500
Elizabeth@blushedbeaute.com
BUILD YOUR BUSINESS
• Goal Setting
• How to understand the finances of a business
• Contracts and important documents you need to succeed
• How to plan a photoshoot
• What do you need to succeed?!
• Let's break down your makeup skills and build on what you're missing. Everyone can always improve and you never know what your blind spots are
• How to brand (or re-brand) yourself
• Build your portfolio, we do one professional shoot in the class to help take you to that next level
15 Hours. $1500. Take your work to the next level!
elizabeth@Blushedbeaute.com
Makeup Kit
Must bring your own kit or purchase a kit through us before starting any of the classes. It's important you have your own product to start working with immediately. If you have your own kit, we show you what you need or are still missing! If you don't have one, we have professional options available.
Makeup Kit Options:
Basic $1000
Professional & Airbrush ready $2400
Note* Please order one month in advance of your class to allow for shipping.
You just have to get started……